Apple has already made the online orders for iPhone 12 mini and iPhone 12 Pro Max live so many people can still buy the new generation smartphone in different trim models. The iPhone 12 surely has brought some tech upgrades in the form of iPhone 12 accessories. The iPhone 12 models promise the leather cases for the new phones as well as the Magsafe Duo to charge the phone and also the Apple Watch.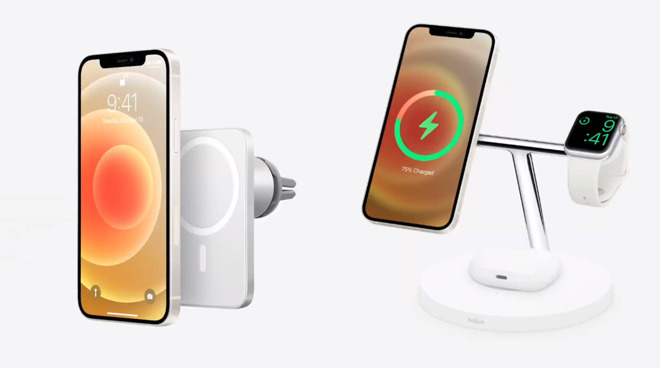 The Magsafe Duo will come at a price of no less than $129 which also includes a 1 M USB-C to lightening charging cord. Even in the current generation Apple has allowed third party charging for phones through Qi Wireless and some other brands. But the Magsafe Duo in an upgraded version of the Magsafe generation of chargers. The oops factor here whatever is that the $129 Magsafe Duo charger which can charge both Apple Watch and iPhone 12 does not include power brick. Apple recommends buying the $19 20 W USB-C power brick to go with the charging. For many Apple buyers this might not be a welcome expense as the current Magsafe charger costs only $39 plus $20 for the charging brick.
Some tech gurus and reviewers can advice you to save the extra $150 and rather buy a Magsafe charger for the $39 and spend on a USB C Apple watch charger which is $29. You can add extra 20 bucks for the brick. This is all considering the fact that Apple does not offer a wall charger in it's new iPhone 12 box. The fans might be raving about the iPhone 12 camera quality and the iPhone 12 Pro performance, this sure adds extra burden to your holiday Apple budget if that is what you were planning to do.
The iPhone 12 Pro Max is available for sale on the Apple website for $999. For more updates from the world of technology, science and entertainment, follow witty culture for more awesome weekly and daily content on the website.
Nitin Mohan is an Indian-born writer who you will find is the biggest Bollywood buff amongst all of us in our group. His favorite film is Baahubali 2 and his favorite actor is Hrithik Roshan. He also has an appetite for Italian, Thai and Greek food and loves exploring new restaurants through google reviews