A lot has changed in the last 6 to 8 months as the pandemic with slowdowns to the rest of the world with the Corona virus cases still increasing in the United States. Diwali also a huge event is known as the festival of lights and is celebrated by different communities in India with Hindus, Sikhs, Jains and Buddhists. There has been a ba on crackers this Diwali following concerns over the risk of rising COVID cases and lack of social distancing measures.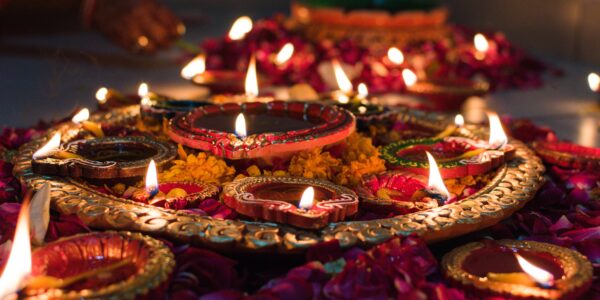 Here is how India is celebrating it;s most beloved festive holiday week in the wake of events of 2020. Check out in the post below.
Lakshmi Puja and Diwali Prayer Rooms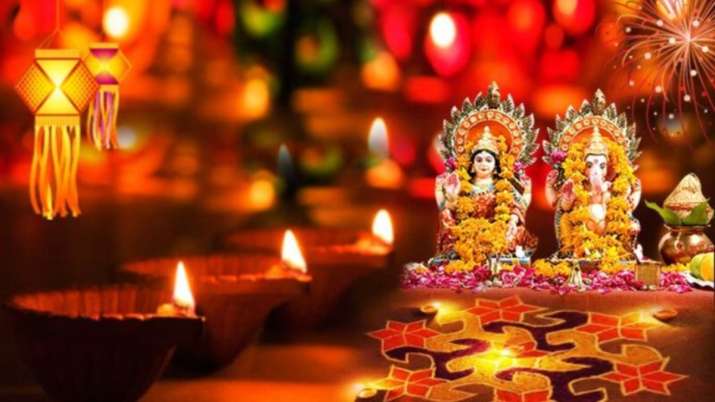 A lot of Indian families have always traditionally sticked to the Diwali Puja traditions. The COVID restrictions should not effect diwali puja and offering prayers to Godess Lakshmi and Lord Ganesha. The prayers and methods may differ in different regions but the custom of sitting with the family and offering mithai in the Puja remains the same.
Also Read :How 2020 Is A Blessing For Emapths And Introverts
Rangoli In Office Space and Homes
A small portion of India's working class is already back in the office. With return of employees in the office, the traditions of lighting diya candles and decorating spaces with Rangoli also returns to work. Rangoli tradition of using colors to decorate the Indian homes should also remain a trend this year.
Lighting Up Neighbourhood With Diyas and LEDS
There are many LED diyas and LED light designs that you could buy to illuminate your home and your neighbourhood. Likewise this Diwali might mean shorter trips to the open space markets and shops, but this sure will mean that many houses and neighbourhood will be decorated by all types of lights and diyas. LED floating diyas are also a great trend that people are bringing home.
With Food and Delicacies
For most of us the most fond memories of growing up in India is the meethai ( traditional sweet/ desert ) like Laddus, Kaju Katli and Barfi. The variety of sweets varies in different regions of India. Samosa and Jalebi are also India's favorite snacks for this Diwali 2020 in the pandemic.
Getting Ready And Visiting Close Family And Friends With Smaller Number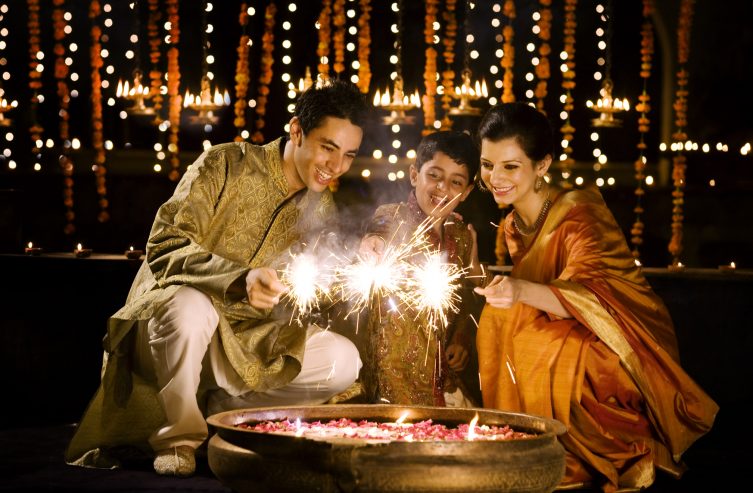 You might miss on a DIwali bash with 500 people invited from the office or neighbourhood ( is this even possible ) but there will still be great family gatherings with close family members and people visiting friends with face masks and practicing 6 feet social distancing to wish neighbours, office friends and relatives. So remember to carry a face mask if you plan to be out for long duration.
Are you celebrating Diwali this year? Let us know how you celebrate it and if not what you are preparing for this holiday season. Follow witty culture for more culture, news and social posts.
Aryan Shah is a Mumbaikar who loves talking about films, culture, and different world issues. He identifies as an intellectual who wants to make a difference by dedicating time to writing for our blog website.