Amidst all the announcements DC fans had in the last 2-3 months, the Justice League Snyder cut has shown an event like following where people have only been raving about the potential future and the great changes that come with the original Justice League director coming back to his position as making the film the way he wanted to. But there has been one news that has fans scratching their heads.
Jared Leto who played the Joker in Suicide Squad 4 years ago ( in more like a cameo ) is coming back as it has been confirmed that he will have a role in the film. The Snyder Cut which will stream on HBO Max in 2021 has a 70 million dollar budget. The teaser of the film was released in the DC Fandom which overwhelmingly positive reviews.
While we do get the original cast of Ben Affleck, Gal Gadot, Jason Momoa and Henry Cavil playing the superhero counterparts, Suicide Squad wasn't exactly an ideal case scenario for DC Cinematic Universe. So while some DC fans swear by Zack Snyder as the God Father of DC line up of movies, there are other critics and skeptics questioning the decision. As we all know the DC movies just like Marvel Cinematic Universe goes by the model of shared movie Universe with consistent characters ( at least as of now before Matt Reeves Batman and Suicide Squad reboot ). Joker is an iconic character and is open to interpretations but the 2016 version of it ( which got cut majorly in the movie ) has got the most unfavourable fan response.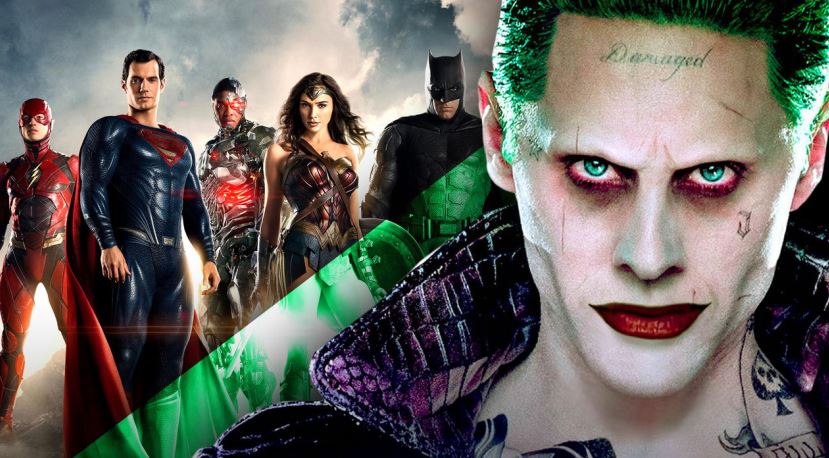 Somehow it does not fit in the larger DC line up of superheroes. This might be an odd call but as long as Snyder gets to complete his vision on HBO Max, we can get the franchise redeem itself. The Battfleck fans are super happy that the actor gets to redeem his role as the Dark Knight also continue it if Snyder model of films work. The Flashpoint movie is another film which might see changes to the DC role of many major actors. The Snyder cut is still in the reshoot phase thanks to HBO Max backing it.
Do you think Jared Leto should be given a chance to redeem his act as the Joker? Let us know in the comments down below. Do follow witty culture for more comic book movies and comic book updates. Thank you again for visiting.
Nitin Mohan is an Indian-born writer who you will find is the biggest Bollywood buff amongst all of us in our group. His favorite film is Baahubali 2 and his favorite actor is Hrithik Roshan. He also has an appetite for Italian, Thai and Greek food and loves exploring new restaurants through google reviews